Private Hunting

Perfected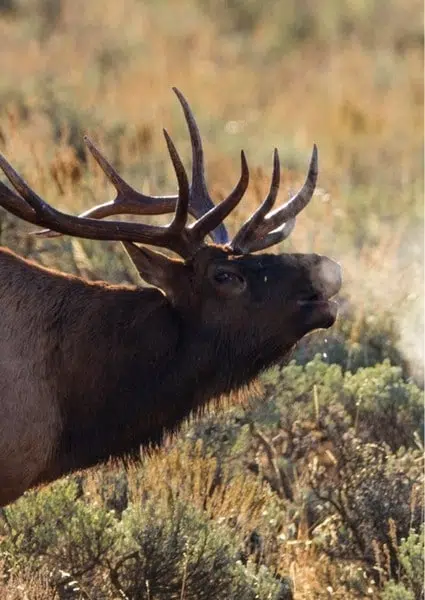 Hidden in the heart of the northern Wasatch Mountains, West Canyon Ranch offers guaranteed hunting adventures across 4,000 acres of breathtaking scenery filled with hundreds of elk, bison, and turkey.
Guaranteed Hunting

in Avon, Utah
Led by our seasoned experts, the guided hunts at West Canyon guarantee a monumental experience you won't soon forget.
At West Canyon Ranch, we offer guided elk hunts, guided bison hunts, and guided turkey hunts for every hunter. Whether you prefer to spot and stalk, call, hunt from a side by side, or from one of our newly built ground blinds, West Canyon Ranch has the perfect adventure for you.
High-fence Hunting at a
Private Hunting

Lodge
Completely secluded from the outside world, West Canyon Ranch offers some of the best high fence guided elk hunts in the country.
The Utah ranch is surrounded by a fence, though the vast landscape makes it feel like there's no fence at all. Just the wild outdoors, as far as the eye can see, all to yourself. Exceptional private guaranteed hunting is hard to find, but West Canyon Ranch takes it to the next level.
Our herd management techniques ensure superior genetics, allowing our big-game animals to reach a mature age and maximum trophy size. Not only are our hunts guaranteed, we promise a once-in-a-lifetime experience for every one of our visitors.
The experience at West Canyon Ranch is
first class, from start to finish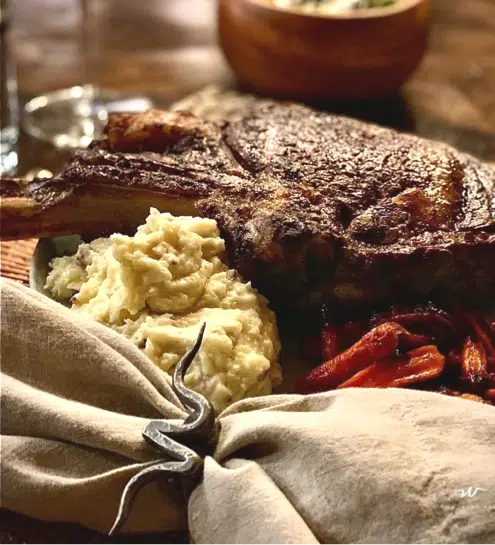 Two log cabins built for relaxing give guests astonishing views of the property. Complete with zero gravity beds, luxurious bathrooms, indoor and outdoor fireplaces, West Canyon Ranch is quite the home on the range. Our all-inclusive experiences include guided hunt services, licenses, lodging, meals from a private chef, and much more.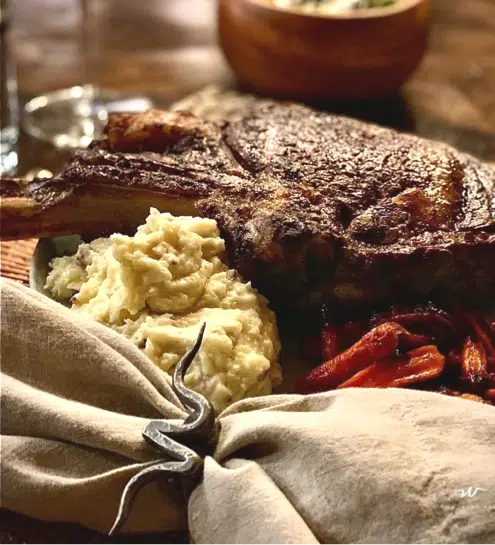 Hunters from all over the world flock to our private hunting ranch to experience thrilling, one-of-a-kind experiences. Here's what some of them have to say about their adventure at West Canyon Ranch.
View More Reviews
"I wanted to take a moment to acknowledge the really fantastic time I, along with my fellow hunters, had at your ranch last week. I've said several times since I returned to the heat in Texas that this was likely the best hunting experience of my life.

In particular, I enjoyed our one on one time together and the extreme hospitality and care you afforded me as you personally guided me.

Chris H
How Our Private Hunting Ranch
Supports Preservation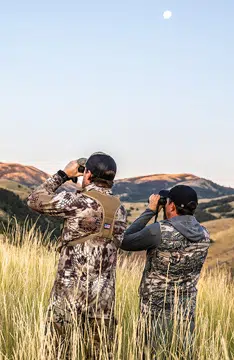 As hunters, our passion for the hunt goes hand-in-hand with a passion for natural preservation. Without healthy animals and protected land for them to live on, our sport wouldn't be possible.
West Canyon Ranch is proud to protect and manage over 4,000 acres of pristine private land in Cache County, Utah. With hills and valleys and streams and lakes, our property is a magnificent representation of the beauty of Northern Utah. 
Drawn to Utah's natural beauty and accessible outdoor recreation, more and more people flock to our state.
West Canyon Ranch, one of the largest private hunting ranches in the area, protects our state's finite resource of beautiful mountain land while safeguarding the tradition of respectful hunting.
By focusing on both land conservation and sustainable hunting practices, we keep our property in harmony with the landscape around it
As our state's population continues to grow, this preservation supported through private land hunting is more important than ever.
Sustainable Private

Hunting in Utah
We only offer guided hunts of native Utah animals in their traditional Western environments.
This not only delivers a truly authentic experience for our hunters, but it means our herds are well-suited to the property and can flourish on it. We carefully manage our herds of elk, turkey, and bison to guarantee health and an unmatched quality of life on our private hunting ranch.
Diligent herd management by wildlife experts ensures our herds are self-sustaining without the risk of overbreeding.
Managing a herd also requires managing their habitat. Private land hunting is more than a retreat for hunters: it's an active environmental preservation of the untouched splendor of the Wasatch Mountains.
Because we aim to leave little trace, the Wasatch flora — from grasses, Fireweed, and Indian Paintbrush to the Douglas Firs and Utah Junipers — have the ability to grow and thrive. Our guided hunts maintain the balanced population of native big game to also support the conservation of the wild plants within their food chain.
For hunters traveling in from other states, our all-inclusive guaranteed hunting ranch takes the confusion and legwork out of destination hunting. There's no need to research how to purchase licenses, learn local regulations, or find a local hunting season calendar. Our expert guides handle everything for you before you arrive so all you have to do is enjoy your experience.
A private hunting Ranch

like no other
West Canyon Ranch stands apart with our dedication to preservation and our passion for creating once-in-a-lifetime hunting experiences. Plan your adventure today, or contact us directly for more information.
Plan Your Adventure